Join Us for a Series of
Free Wellness Webinars
Let's End the Year Well and Start Off the New One Even Better
"To continue to help our patients get well we need to help ourselves stay well. Burnout and near-burnout are endemic to our profession. The end of the year is a marker that can motivate us to reflect, choose, and act for a better, more meaningful and sustainable life. In this free, open-to-all series of webinars, we invite you to explore different approaches to wellness. You may find some more compelling than others but give them all a chance.  And please, send me your thoughts, questions, or suggestions through the form at the bottom of this page." – Jack Krasuski, MD
Next Wellness Webinar: Join Us
December 2, 2021
Featuring Jack Krasuski, MD
As part of the launch of CodeRight, we are pleased to present this highly informative webinar with your course registration – Part II of our Interview with Dr. Dreama Sloan-Kelly. Please join us!
Guided Imagery –

Jack Krasuski, MD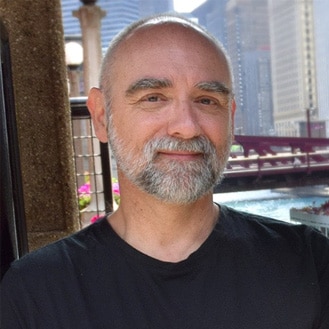 Guided Imagery is a powerful technique for focusing on internal and external experiences to achieve deeper states of relaxation and awareness. It also allows a focus on past and imagined future experiences. In this exercise, Dr. Krasuski guides us through mental imagery focusing on your preferred future life. The increased clarity of what is possible in your future life can drive the decisions you make today.
Please submit your questions and suggestions for the webinar using the form at the bottom of this page.
Thursday, December 2, 2021
Start Time: 4:30PM Pacific | 5:30PM Mountain | 6:30PM Central | 7:30PM Eastern
Upcoming Webinars
Burnout and Wellness – Jack Krasuski, MD

Dr. Krasuski presents practical tips on identifying the early signs of burnout and developing habits and practices that maintain wellness.

Jack Krasuski, MD

Time Management: Shallow and Deep – Jack Krasuski, MD

Dr. Krasuski gives practical advice on using our limited time well and proceeds to considerations of core and spiritual values that can ground our day-to-day choices.

TBA

Yoga Fundamentals – Sarah Weyenberg

Yoga instructor Sarah Weyenberg explains yoga fundamentals and benefits then leads us through an energizing yoga session, opening opportunity to incorporate yoga into our work routine.

Jack Krasuski, MD

Guided Imagery – Jack Krasuski, MD

Dr. Krasuski takes us through a guided imagery exercise designed to help clarify how our preferred future life can drive the decisions we make today.

TBA

Healthy Cooking – TBA

Our instructor demonstrates quick, healthy, and tasty meals made with just a few ingredients. We can make these recipes ourselves, teach our family and friends, and recommend to patients.

Jack Krasuski, MD

Resolutions: Beyond Will Power – Jack Krasuski, MD

New Year's Resolutions are an opportunity and a curse, the latter when we make them and fail to follow through. Dr. Krasuski gives an overarching method on how to finally get on track and stay there.

TBA

Financial Wellness – TBA

Our instructor guides us through a financial checklist designed to identify weakness and highlight areas for intervention.

Jack Krasuski, MD

Journaling for Deep Engagement – Jack Krasuski, MD

A daily (or so) writing routine can add to life's richness with no cost and little time commitment. Dr. Krasuski covers the basics and offers a mindset for beginners to overcome hesitations.

TBA

Sitting Meditation – TBA

Our instructor presents the foundational ideas of meditation, demonstrates the correct technique, and leads us through a meditation session.

TBA